This machine is very suitable for grinding and micronizing very soft materials with a hardness of less than 3.5 mos. In this machine, all materials reach the desired size and there will be no coarse grains.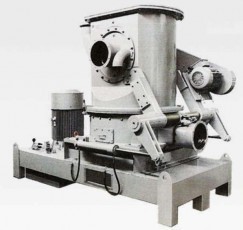 Achieving high efficiency
, easy cleaning of the device and the possibility of changing the material to be crushed
excellent granulation distribution
, special design for sticky materials, suitable for micronizing sensitive materials such as colored soils, wax, resin and coating powders, etc.
High air flow rate in the grinding process is equal to cold grinding
the consistency of granulation is obtained by adjusting the device
talc
gypsum
hydrated lime
soft calcine materials
dyes and pigments
wax and…….